I love Stories and Storytelling.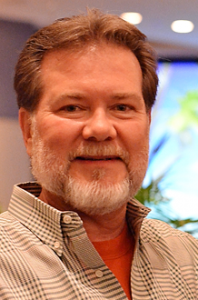 I suppose that has a lot to do with why I write.
I write as a way to further my Desire & Intent for Leaders I may never meet in person−like you. What I desire and intend for you is:
1) That you embrace the power in who you are
2) That you act on your Trueness
3) That you lovingly lead others to their own authentic confidence.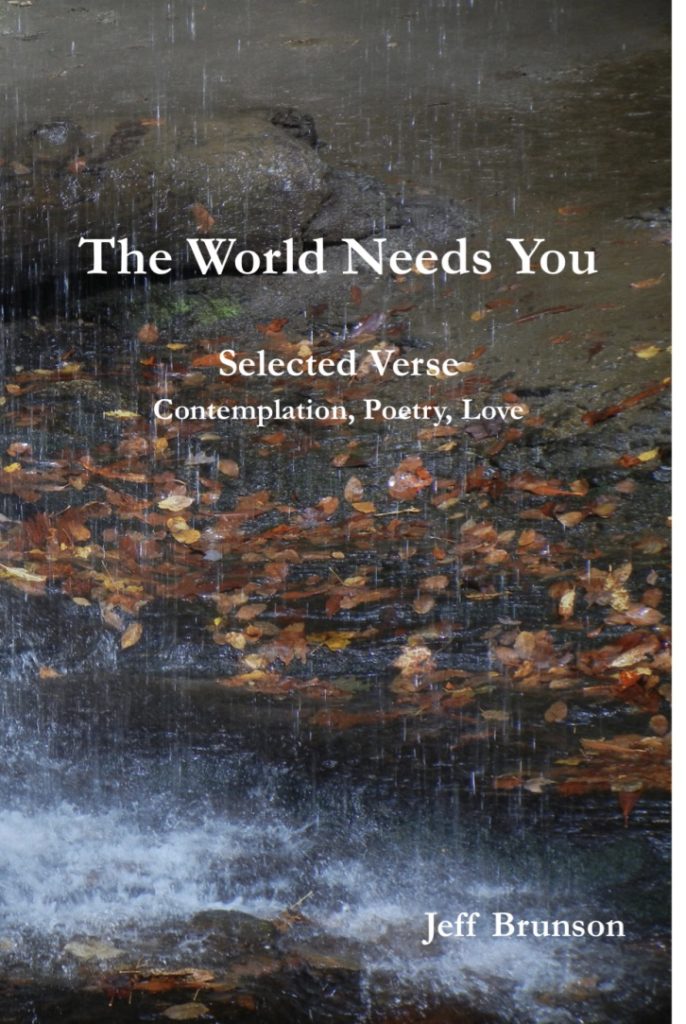 In working one-on-one with leaders through the years, I've been led to a depth of work rich with experience, an immersion into connection filled with the rhythm of contemplation, poetry, and love.
Thanks to Mayra Porrata of Soul Publishing Group for encouraging this composition out of me! And thanks to Dan Roller for the rhythm around which this was written.
I hope you find deep encouragement for your inner leader; drawing such leadership out into a needy world.
What is the deeper context to which this work has led me?
This beautiful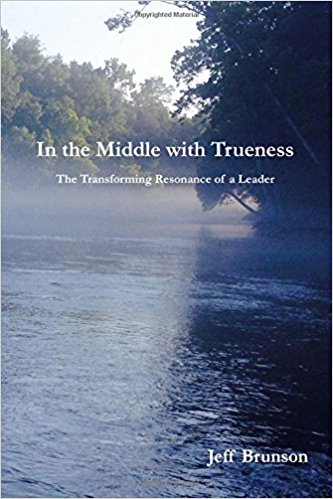 question brought me into conscious presence with where I then stood, in the middle of the flow of my own Trueness.
Trueness is your authentic self, from the beginning, with colors and hues on an original palette, simply waiting to be stroked into beautiful, present being by the dance and dialogue of artist and canvas.
In this book, I hope to encourage your Trueness, to offer words facilitating your unique impact in this world. For your Trueness is your rhythm, a poetic energy so needed in the world today.
As my friend Dan puts it, to know Trueness is …
"To find the poetry in our work so that we can love our work and, most importantly, love others as we do our work."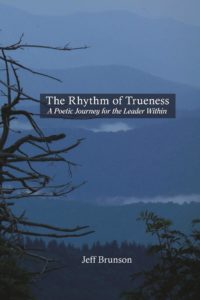 Learning to lead authentically begins within, at the unique source of Trueness
Trueness is the poetic rhythm of an original voice, a resonance freed by experience and flowing with the impact of presence.
I desire that you know the rhythm of Trueness, and my intent is that this book will bless you with the poetic presence of journey. The authentic pulse of your Trueness draws our trust to your brand of leadership love.
Regardless of age, your Trueness is intact. Regardless of the practical experience you may yet require, or may already have, what is needed to empower authentic leadership is right there inside you, now!
***************************************************************************************************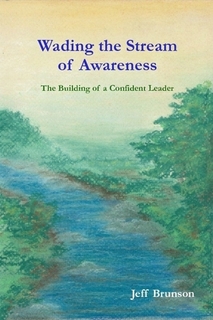 This metaphorical wade will take you into the stream of who you really are as a leader; where you will find your confidence.
"In Wading the Stream of Awareness, Jeff Brunson uses metaphors and stories to outline and develop his unique leadership philosophy.  Based on years of practice and research, his theories on how to build confident leadership are sure to help leaders of all kinds, not just corporate managers, find their voice and use that voice to discover their life's purpose.  By building confident leaders, Jeff is changing the way people look at their own leadership potential one individual story at a time.  Take it from someone who has walked the path with Jeff, if you are not transformed by his coaching and his writings, then you simply aren't open to the message he channels." −Ricardo Gonzalez: Leader, Artist
***************************************************************************************************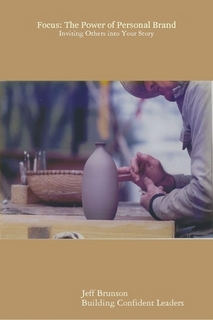 How do you answer the question, "Hello, what do you do?"
The accurate answer−the real 'what' answer− is your personal purpose/brand. The answer is not your title, job description, or even your business or company.
This brief book takes you through the 7 steps that will lead to a unique Personal Brand.
"Simply put, personal branding is about knowing the story of you, sharing this focused and purposeful story with others, and allowing your story to expand your personal presence, influence, and impact. Sit back. Read Jeff's wisdom and personal guidance. You'll enjoy the journey–and be better for it."
−Jimmy Neil Smith, Founder; International Storytelling Center
***************************************************************************************************
Powerful evolution fires when a core of committed individuals find the empowerment needed to go throughout the organization and start talking; start A New Conversation in the most organic, foundational manner possible. The Objective: A New Confidence where individual engagement fires a new collective story.
The need for a 21st Century brand of confidence and trust in our individual and collective lives led to the creation of this booklet.  Use this with your entire workforce.