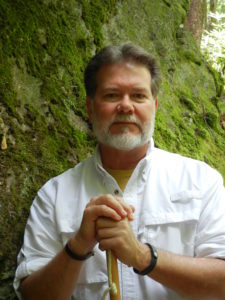 When knowing your Trueness, and doing work from the energy of your true self, you will have an impact on others. Your work will have meaning, for you and the other.
Once upon a time we found security in our work. Every day, we traded some hours of what we knew as work for a perceived security from our respective organization.
One day things began to shift. We took on more and more of the cost of what we then knew as benefits, no one seemed to be interested in our goals−especially in what was becoming a more natural blend of personal and professional−and we found our career completely in our own hands.
Because of that, many panicked; simply creating a silent rebellion resulting in the holding back on their own potential as they became skilled at flying under the performance radar. Because of that, we all suffered as one-by-one individuals were not being true to self.
Until finally, blips appeared on the radar as we began to move from rebellion to revolution. Again one-by-one, we became leaders, influencers, and servants as we assumed accountability to approach work in a manner that enriches us as a person.
I'm Jeff Brunson. When asked, "What do you do?" I answer very simply, I Build Confident Leaders.
This answer was a gift from the leaders with whom I've worked.
I began my coaching/writing practice in January 2002. The original intent of my vision came from the drive to encourage the individual.
As we entered the 21st Century, I became more concerned about what leaders like you needed for successful influence and personal fulfillment. As we move deeper into this challenging 21st Century, I'm more convinced than ever that the core of my work is in helping individual leaders remember who they are. It is about confidence found in your authenticity.
By surviving passages of doubt and depression on the vocational journey, I have become clear about at least one thing: self-care is never a selfish act−it is simply good stewardship of the only gift I have, the gift I was put on earth to offer to others. Anytime we can listen to true self and give it the care it requires, we do so not only for ourselves but for the many others whose lives we touch. −Parker J. Palmer, Let Your Life Speak
Leadership Coaching:
Foundations for Awareness Program
Coaching for Authentic Application/Practice
Living the Transition (Coaching in the Transition)
Building Confidence with the Power of Story
Speaking
"The new confidence of your courage strengthens you as you become accountable for what ought to be through you. The courage of your new confidence sustains you as you face the storm of self. Voice honored clears the flow of your individual character. You give your voice in the present practice of your leadership while blessing the flow with all its treachery and risk."
−from Wading the Stream of Awareness
Jeff Brunson
Mobile 423.794.9380
jeff@jeffbrunson.com